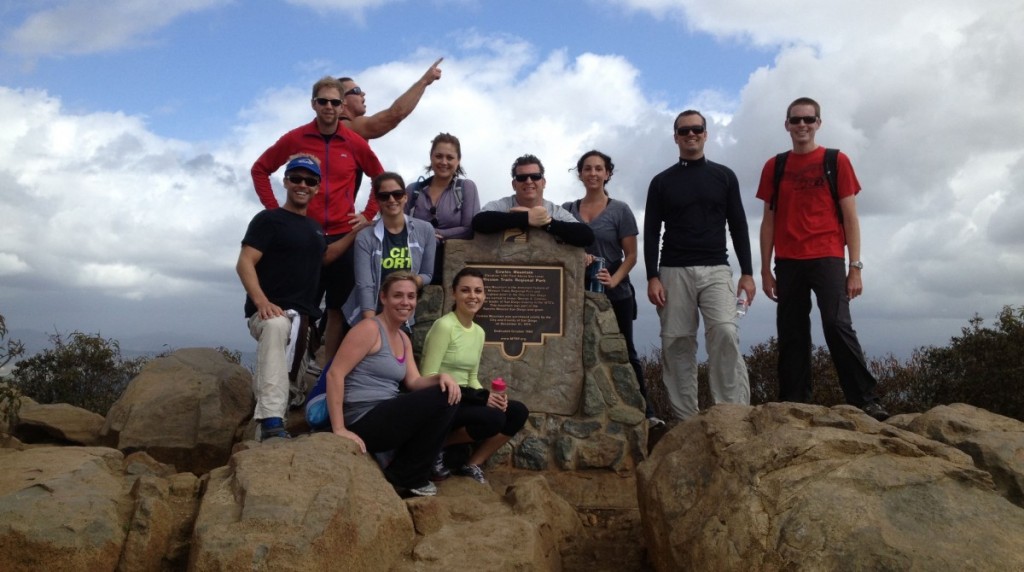 TRANSLATING EXPERIENCE INTO LEARNING OPPORTUNITIES
In addition to one-on-one and group sessions, Cris offers his expertise in the form of workshops at educational institutions, workplaces, community centers, and fitness centers nationwide. Workshops cover specific topics like weight loss, injury prevention and athletic or workplace performance, or they may take a more motivational approach by incorporating Cris's personal experiences of overcoming adversity through fitness. Cris can also work with your company or organization to create a message for your audience.
COMMON TOPICS INCLUDE:
GOING THE DISTANCE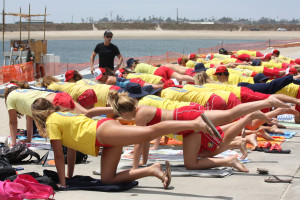 Created by Cris, the Going the Distance workshop provides a comprehensive overview of fitness essentials necessary for lifelong participation in a particular sport, hobby or occupation. Best suited for learners at all levels, the experience covers fitness, behavioral and mental strategies to safely and intelligently improve performance and decrease risk of injury. A four-time master's world champion and five-time national champion, Cris incorporates valuable insight on decision making, flexibility, resistance training, cross training, stability, proper recovery techniques, and how to achieve the right mindset for personal improvement and success.
Whether they have two employees or 2,000, corporate institutions nationwide should become involved in the promotion of health among their employees. Cris's workshops are a great way for companies to incorporate fitness and reap the rewards of happier, healthier and more productive people.

Penny Nathan President
Ascent Real Estate Corporation
San Diego, CA
FIT KIDS™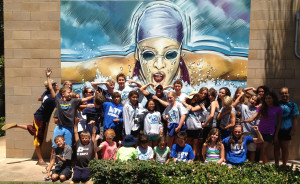 Rather than presenting fitness as a chore that kids have to complete, Cris introduces unique drills and exercises that feel more like recreation and play time in this workshop experience. Through his genuine love of sport and movement, he engages with children on the pillars of strength and conditioning, speed training for sports, and of course, how to say "yes" to healthy living. Cris has presented this successful workshop to thousands of students nationwide, including those at the San Diego Junior Lifeguard program, Campfire Boys and Girls Club of San Diego, the Boys and Girls Club of Lawrence, Massachusetts, the Francis Parker Men's and Women's Soccer Program, students within the Encinitas and Solana Beach School District, and many more.
Cris came to our campus during Red Ribbon Week to discuss the importance of embracing a balanced, healthy lifestyle. He spoke to our 250 students in an age-appropriate, energetic, inspiring and fun way. He challenged and engaged each one, as well as our faculty and staff.

Mary Ann Thiebach
Vice Principal, Good Shepherd School
San Diego, CA
ONE DOOR CLOSES, MANY OPEN
After Cris's father died when he was 9 years old, he sought solace in a group of neighborhood ocean lifeguards who trained on the beach by his home in Massachusetts. In One Door Closes, Many Open, Cris recalls the physical, emotional and triumphant lessons, and some hilarious anecdotes, of three Salisbury Beach lifeguards who stepped in to provide the hope and guidance that his father was not alive to share.
Cris's inspirational message resonated with the mission of the YMCA, improving the quality of life and helping people realize their fullest potential, and it was motivating for our participants. His dynamic personality, combined with his exceptional background and expertise, gave him the perfect tools to present a workshop on lifelong fitness and well-being.

Colette VandenBroeck
Mission Valley YMCA
San Diego, CA
TURNING CORNERS
In this workshop, Cris details multiple personal experiences that exposed him to intense pain, loss and monumental change – physical, financial and emotional. He shares insight into how persistence, endurance, and a spirit of resiliency helped shape his character and propelled him to grow and move beyond challenges.
For more information or to book Cris for a presentation or workshop experience, please contact us.