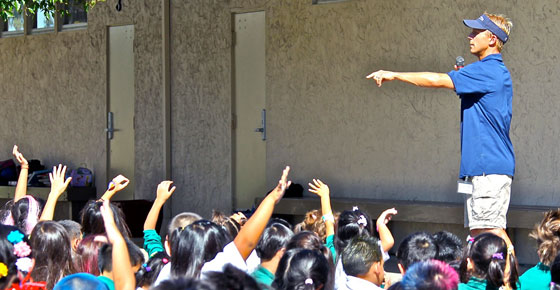 Just finished about 10 minutes of Hule Howser's California Gold, (which is all I could take tonight).  For those not in cal, he's the sweetest, most honest, annoying geek, who covers everything from life in small town California to bird species in West LA.  But this guy cares so much about every story he does. Every question comes from his authentic curiosity.
Remember the days before we knew it all.  When a new town, gym, brand of wine cooler or philosophy got you a little excited?  or maybe even Fired Up.
This guy approaches every story likes it's his first journalism piece and he's getting paid over time.
This is the life and the enthusiasm I want.  Not settling, not compromising, not making excuses…
I wish each of  the best Friday of your life. that you may have child like curiosity for all the average things that might come up in your day.  And for you rock stars, man, it's even easier.
Friendship, Strength and Honor,
Cris