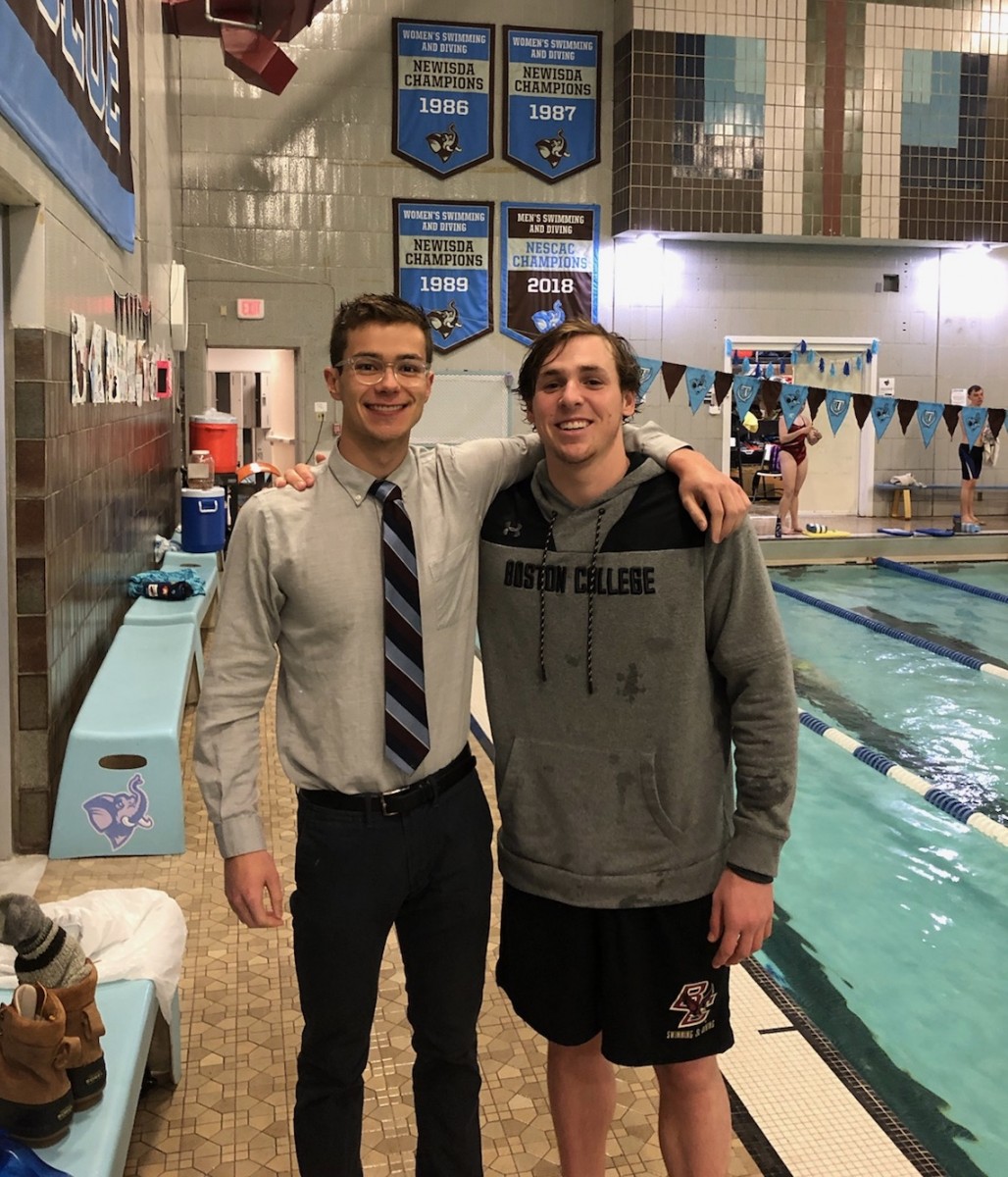 Last Sunday Tufts University Swim and Dive hosted the Eagles of Boston College for a lil inner city, late season tune-up meet. Two Team Monumental members were wearing different speedos, representing different schools, going head to head 3000 miles away from the dojo. Both individuals swam well enough, identified what they need to do to get ready for conference and nationals and most importantly left nothing on the table.
The thought of my team/family pursing swimming at the next level, embracing top notch educational programs and…going head to head not so far from my old New England stomping ground made this old coach smile.
Ever single day it becomes clearer and clearer to me that relationships and connections, an expanding heart and curiosity of things soulful (whatever that means to you) are the things in this life that matter and make life worth living.
I'm proud of both of these boys, the dragons they are slaying and I am thankful that they feel at home under the Monumental Flag.
Live with Love,
Coach Cris