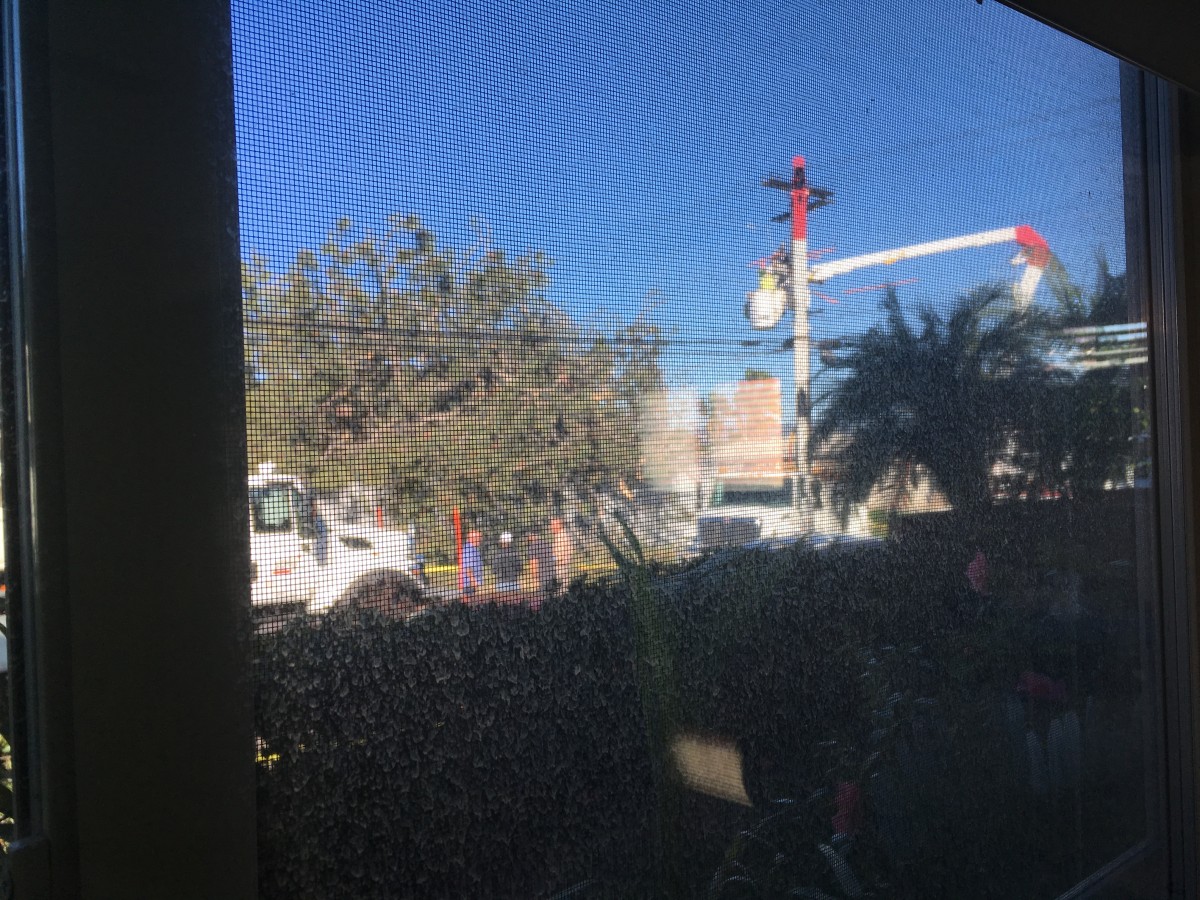 Some where around 5 am this morning I was woken from a deep sleep by what I thought was the loudest thunder I'd ever heard, a little unnerved, I waited for the lightning but it didn't come.  Strange I thought, as I reluctantly drifted back to sleep.
When I woke a couple hours later I found that It wasn't lightning that had waken me, it was a gigantic tree that came crashing down, through power lines, roofs and crushed two apartments and 2 out of 3 people that were sleeping in them about 60 feet from my bedroom.
A husband and wife didn't wake today, their kid, who was sleeping down stairs thankfully did and was rescued by firefighters.
As I sit pecking away at this story the utility workers, police, fire fighters, the coroner are all trying to do their work.
One of my new year's evolution goals has been to be more deliberate about reaching out and following up with people in my life that matter to me.
Connecting, checking in with people you care about, sharing a little time, a conversation, a cup of coffee, letting the people you love know that you care and love them is precious opportunity. Showing you care, even in the smallest of ways is part of the special sauce of life and not to be missed.
Last night, long before the tragedy across the street occurred I had long conversation with a dear friend I had not spoken with in 25 years. Everything about it was good and I went to bed feeling lucky and better for having reconnected with my old friend. As the sadness of my neighbors loss sinks in, it reminds how important and precious those chances to connect or reconnect are.
Don't put them off for another day, pick up the phone, pay attention to those around you and lean in to the those opportunities to connect.
Friendship, strength and honor,
CD