Greatness is achieved by doing ordinary things in a great way consistently over time. Day in and day out commitment to a set of practices, a way of thinking and behaving regardless of how you feel that day.
Even people that seem to rise to spectacular heights overnight, if you take a closer look into their story, you'll almost always find a person doing the work, preparing (wether they knew it or not) for the moment when they were called to shine.
Dominick Wallace, my friend, student and Team Monumental's collegiate captain continues to walk along the path of greatness in swimming and in life outside the pool. Neither injury or personal challenges this year has kept this lad from expanding and walking through and beyond the adversity.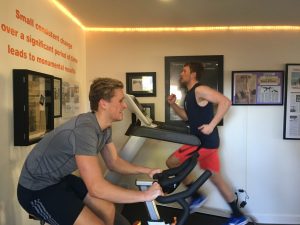 His mid-season life time best swims, in spite of injury, and an increasing role as a team leader as a 2nd year student/athlete at Navy earned him recognition at the Academy this week and I could not more proud.
His commitment to friends, family, Training and fun over this past Christmas break (and all year long for that matter) demonstrate this young man's wisdom, and both his grasp and dedication for balanced and soulful living.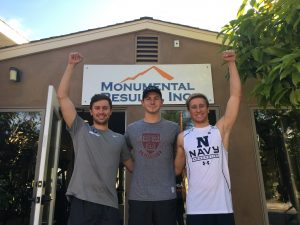 Finish Strong Dom, and know we are proud of your efforts and grateful for your example.
Friendship, Strength and Honor,
CD