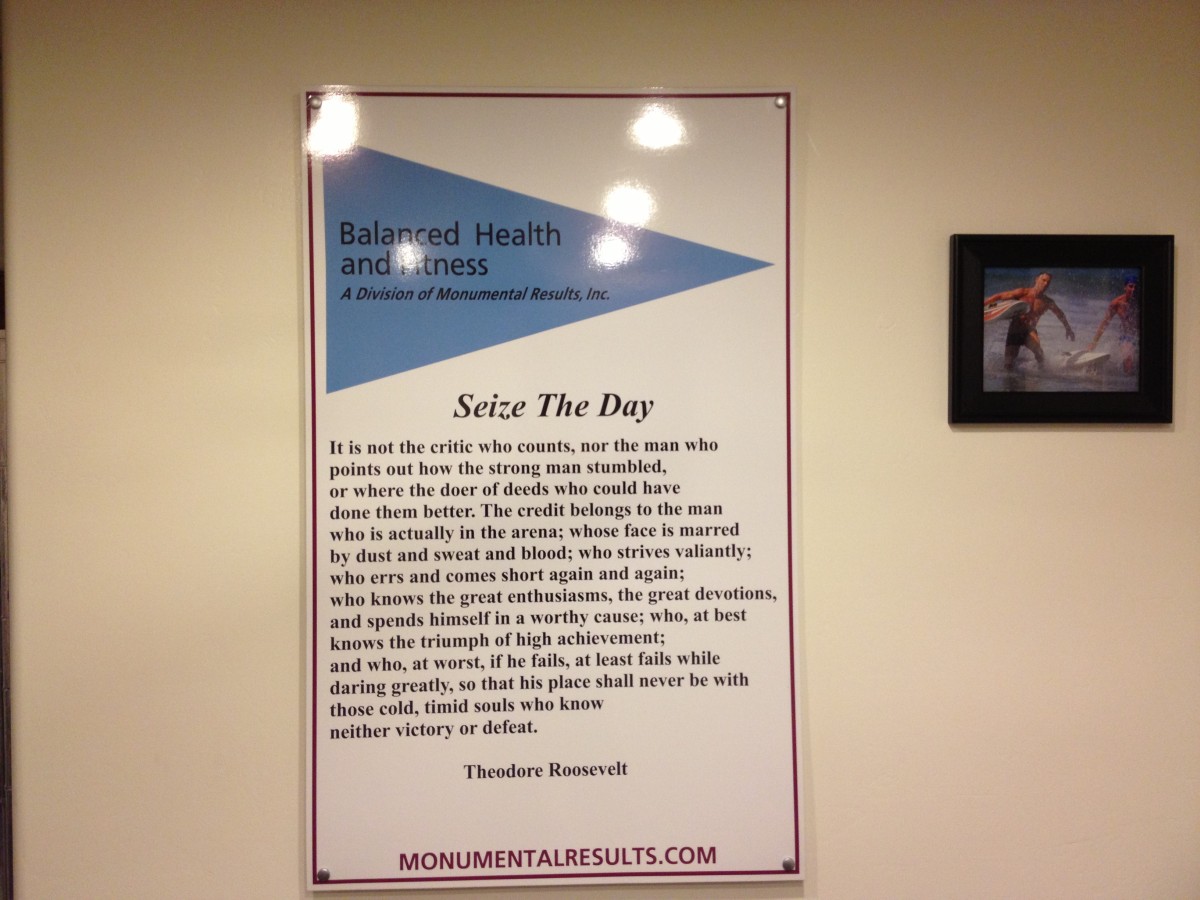 One of the things that I've enjoyed most about building my own workspace has been creating it, down to the details, in such away that the environment inspires me, in some large part defines and on a daily level, reminds me of the things that I value and strive for most in my life.
The holy books are correct, life is difficult. Having been pressed up against that fact many times beginning at a very young age, I continue to do my best to seek out, lean in and connect with people, ideas, and a god that sustains and supports in these times. Although we must do the work and at times can feel terribly alone, having physical and emotional touchstones present in our environment help to maintain an attitude that acknowledges, confronts and is transformed by the sometimes  brutal storms of life. Richard Rhor calls this process of pain that leads to transformation "necessary suffering."
In managing pain, disappointment and loss which can so quickly and completely  overwhelm us David Brooks suggests we can either be broken or broken open. It is choice we make as we wrestle, claw, pray, submit…in the midst of our dark days.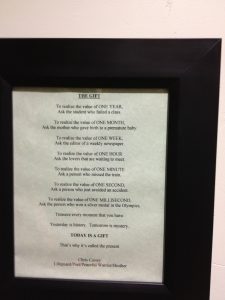 In the dojo, a place where I spend a lot of time every day, I surround myself (and my clients) with ideas, pictures, philosophies, memories that have been central to my fight to overcome adversity and choose transformation over despair. It is not as though reading a quote when you're hurting or seeing a reminder of love makes all the challenge and hurt vanish, it's rather just just goodness and love sprinkled in to remind me on my best days and worst that pain and loss are not the last words.
It does matter what we look at every day, the art on our wall shapes the way we think and feel, it's a kind of soul food. About once a month I'll walk around both buildings at the gym and reread the articles and reconsider the quotes to remind myself of how I've gotten to where I've gotten, how I've managed what seemed like crippling loss, overcome adversity and how with the help of god (in the form of loving people), I pulled out of some deep holes. As I reread and reconsider the images I humbly hope that I can be brave when the next round of challenge arrive, as they surely will.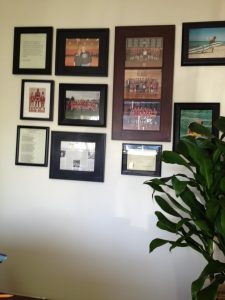 Friendship, strength and honor,
CD