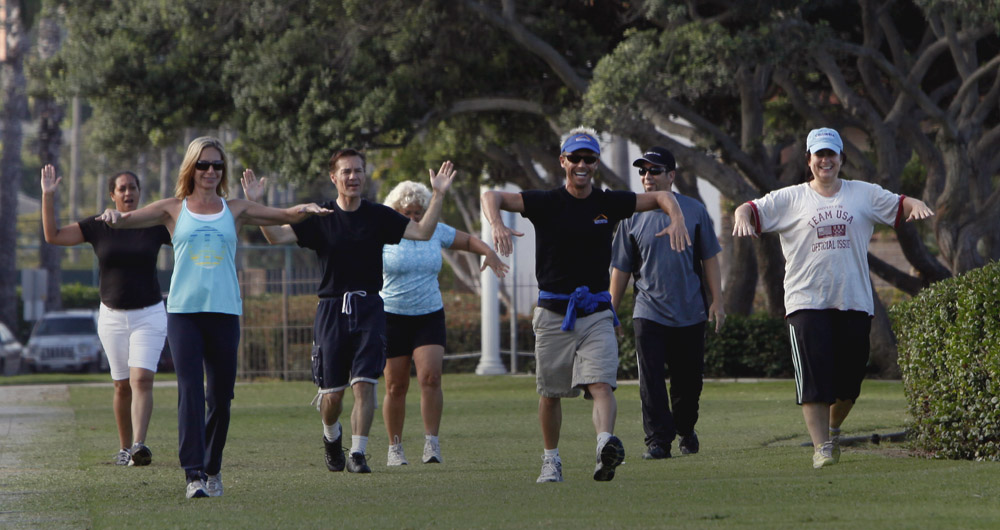 So thankful for Peggy Peattie at the San Diego Union Tribune for helping get the word out on our free exercise class for those dealing with unemployment and depression or for any that need help building personal momentum as we head towards 2012.  Our aim is to educate, encourage and inspire people to help themselves, by putting one foot in front of the other and controlling the controllable. We build relationships and  strong bodies/minds/and spirits.
http://www.signonsandiego.com/video/playlist/lifestyle-san-diego-alive/
See ya at Tecolote Shores on East Mission Bay Dr, just south of the Hilton, next tuesday @ 8:30 am.
Friendship, Stength and Honor,
Coach Cris