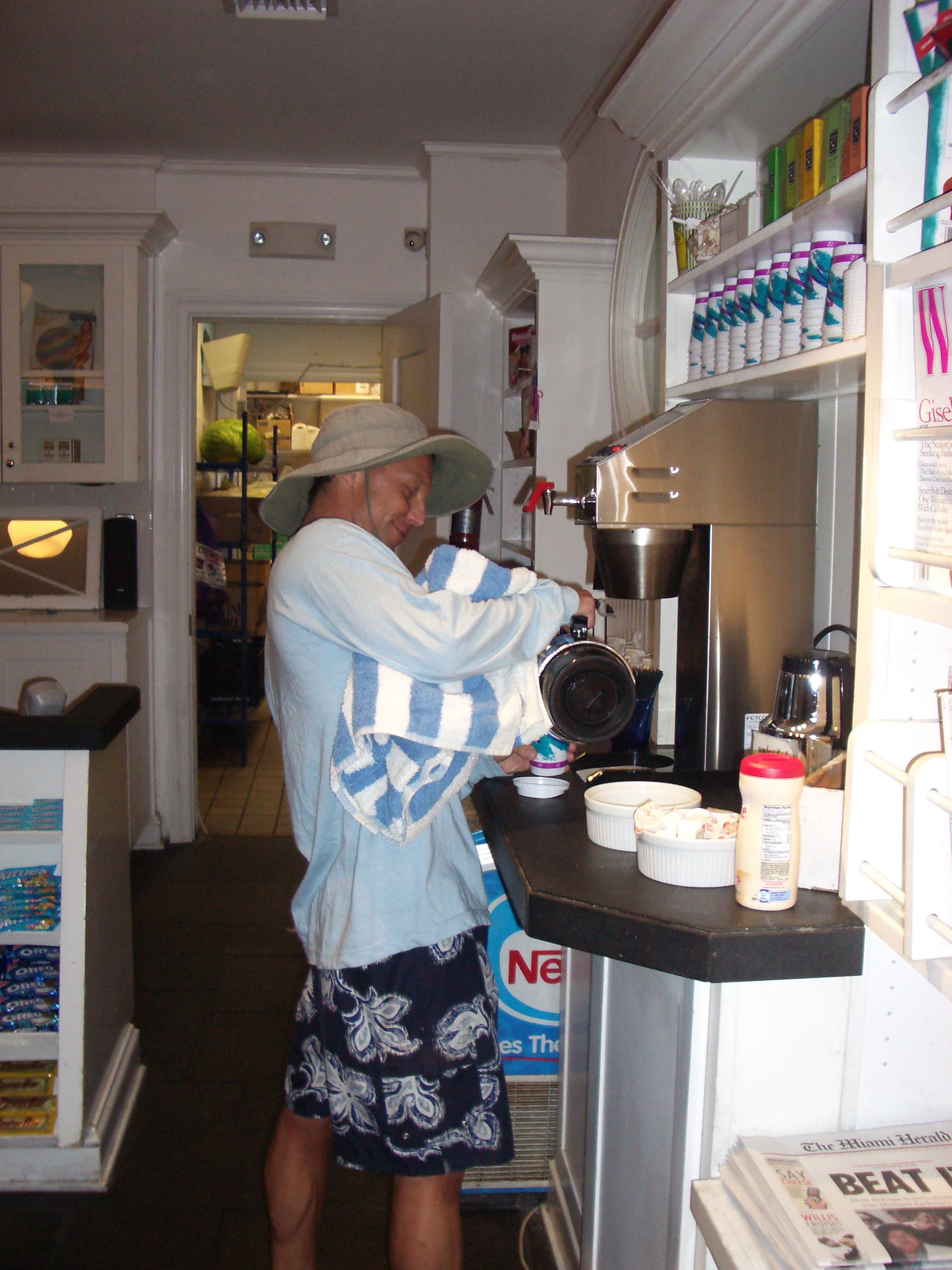 As I made my morning coffee in the final moments before dawn, I was caught up in thoughts of poetry, possibility and the divine. I intentionally added an extra scoop to the coffee maker to reward myself for a fruitful week. Something didn't seem quite right with my new coffee maker, but on in the darkness I scooped,  added the water, then BAM, I hit the green button to brew.
I took to my newly designed living room staring out into the pinks, blues and reds of sunrise and waited enthusiastically for my Java.  Moments later, as I made my way  back to the kitchen to retrieve my morning reward, the unusual smell of hot plastic told me something had gone wrong, terribly wrong.  Coffee and coffee grounds all over the counter, revealing the uneven surface of my tile as it ran and ran…
Yeah, I forgot to put the filter basket in. One really should put in the filter basket.
Options
1)  Get mad, clean, be disappointed about the cup of Joe I could of had and take my demonstration of mindlessness as an omen of bad things to come today.
OR
2)  Clean, be thankful for the 3/4 cup that was salvageable and remember to Alway Check for the Filter Basket.
I chose option 2, The Bright Side. Remember, it's ALL about how you look at things and how you respond. I think I'm going to make another pot. See ya.