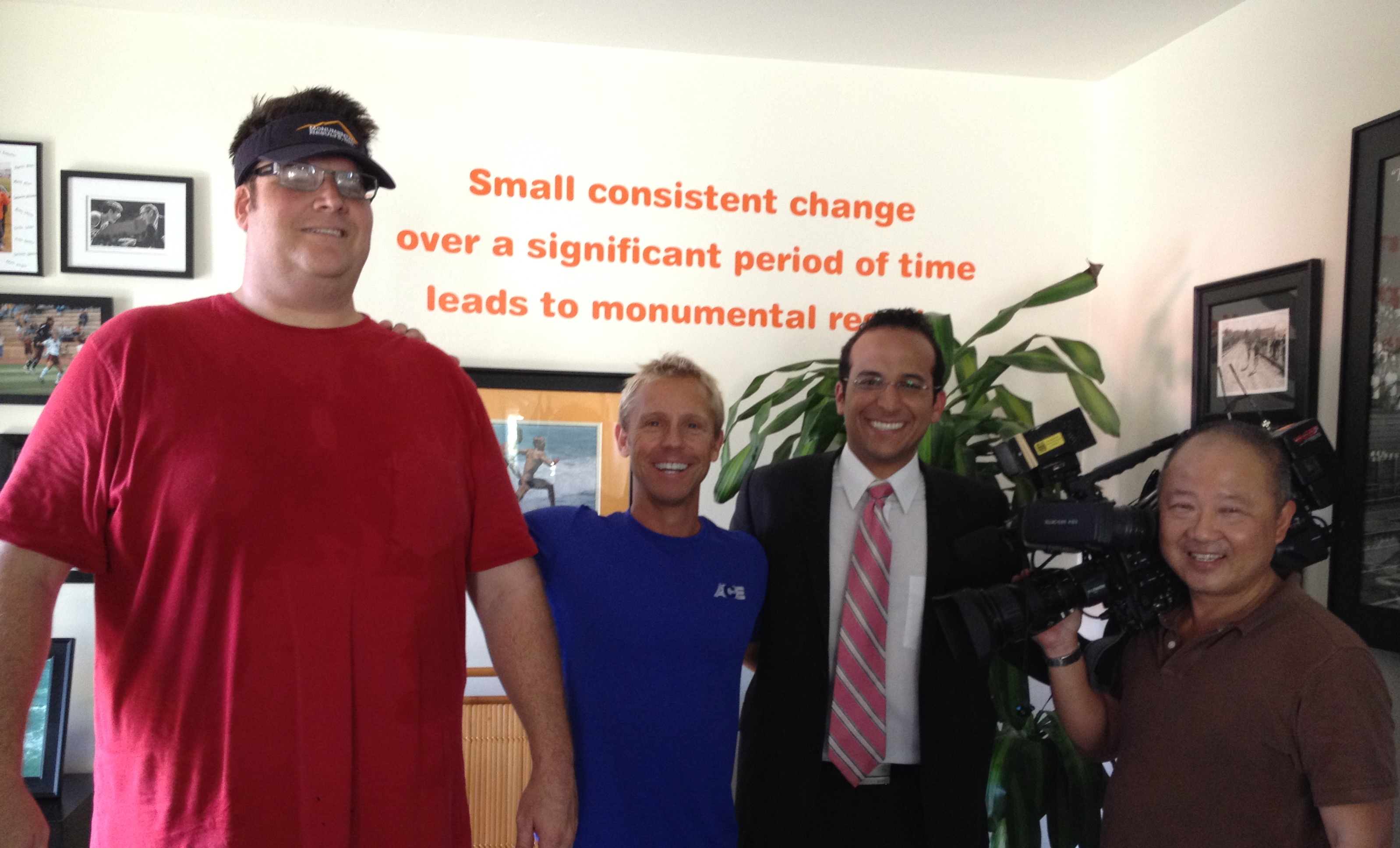 I was honored to represent The American Council On Exercise (ACE) today and welcome CBS News reporter Bigad Shaban and his expert crew to Monumental Results Mission Hills Headquarters.
I am most grateful to my friend and client Ryan H. who shared his personal story and the ups and downs he has experienced on his quest to improve his health and his entire life.
The short story briefly explores the factors and challenges that have lead to a 36% national obesity rate amongst adults and a 16% rate amongst youth.  The central focus will be on identifying the key components to making safe, long lasting life changes that improve health, fitness and overall quality of life.
CBS stations all over the country will be airing the piece in the next 2- 3 weeks. I will keep you all posted.
Be Well, Train Smart and Have Fun,
Coach Cris