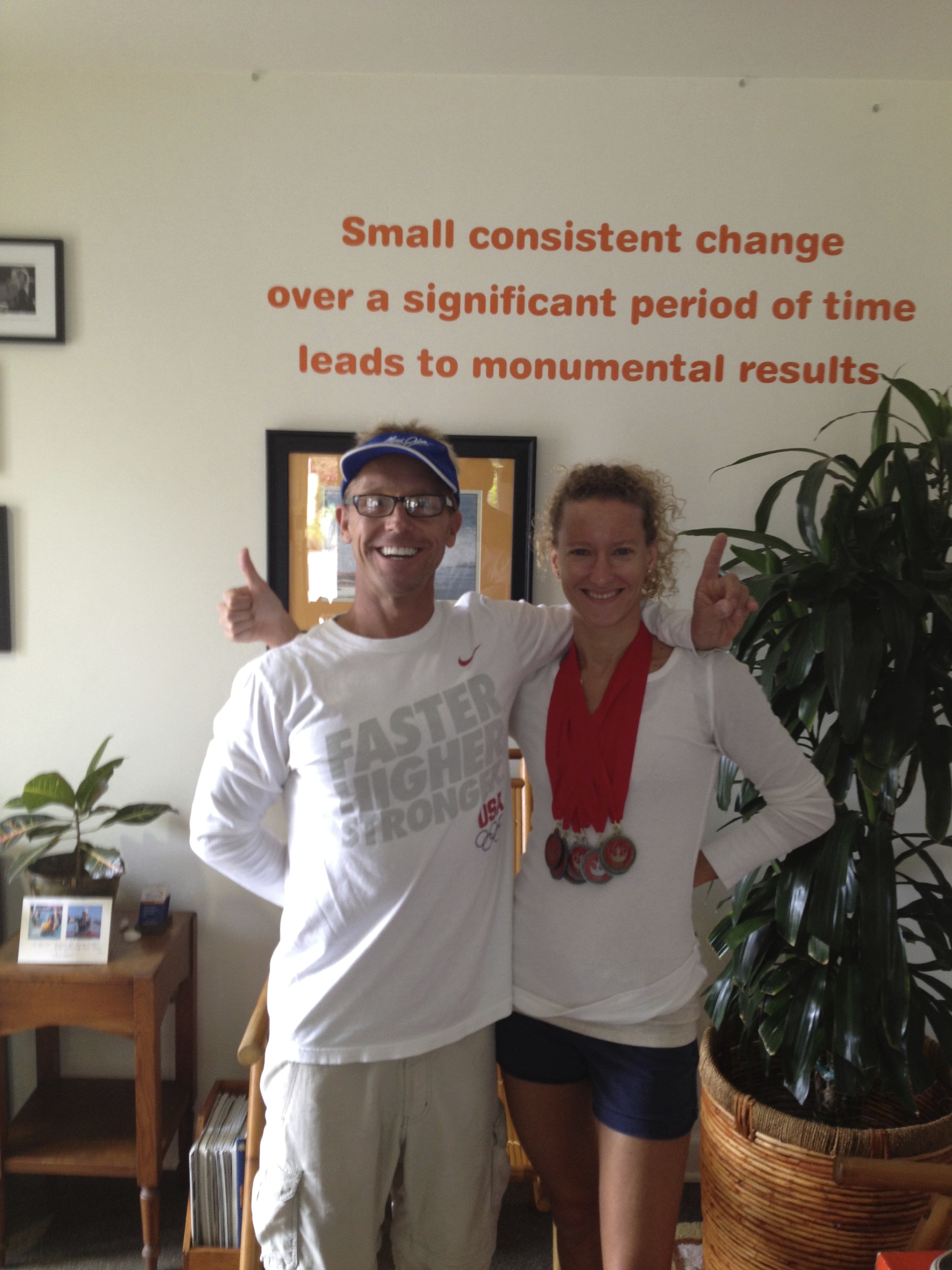 I AM proud to share the monumental accomplishments of my friend, client, loyal supporter and National Champion, Kristina McIlwaine Maroudis. Kristina went to the Canadian Masters National Championships in swimming and demonstrated a superior level of preparation and execution.
Kristina earned one National Championship, at least one life time best and multiple silver and bronze medals. This mighty little warrior worked with, through and around significant back pain, kept her eyes on the prize, and bravely earned national honors.
One of the many things I love about her victory story is the commitment and persistence she demonstrated over the months leading up to the event. Managing family commitments, a beautiful little son and some chronic back pain, she did the little things necessary to get to starting line in the best possible health.
Once there, she intelligently pressed into her limitations, made mindful decisions about level of exertion and quantity of competition, and was rewarded for doing the thousands of small things over the many months leading up to her walk up to the podium.
Had she not won a national championship the story would still be a triumphant one. Stretching our limits, embracing our fears, and moving confidently in the direction of our dreams is a big part of what it means to be fully alive.
Krsistina was back at Monumental Headquarters today, to focus on recovery strategies and to develop her plan to safely and confidently make her way to US Nationals in August as part of Team SDSM.
Congratulations to you Tenacious K, to your biggest fan, your husband Stephan, and to your entire family/team up north who helped make your story complete. I AM blessed to be your friend and proud to be your coach.
Train smart, have fun, and Never-Give-Up!