It is with MONUMENTAL joy and honor that I announce my friend, teammate, brother, mentor, fellow coach and Salisbury Beach Lifeguard Frederick, Ricky The Kid, Batt Man, Battistini, has been inducted into the Bridgewater State University Athletic Hall Of Fame.
His Accomplishments while at BWS in the pool setting records, winning races and inspiring and guiding teammates were only just the beginning of the kid's HOF contributions.
Bad Ass Batt went on to educate, inspire and build champions in and out of the water for well over 3 decades. He impacted the lives of thousands of young people, including me. Helping them to do things they never dreamed possible. His formula was simple, non-negociable, imperfect, effective and wholesome. Train hard, be brave, enjoy the process, never count yourself out and never, ever give-up.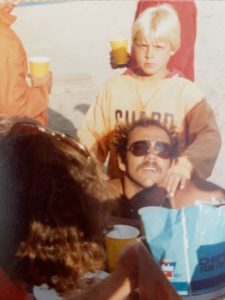 The time I spent on the front of his 12′ 55 lb paddle board as Ricky paddled us both out to post 24 or the drives we took when I was 10, 11, 12,..to the lake before or after work most every day, all summer, molded and shaped the way I came to understand commitment, improvement, winning, goal setting and living fully. The music, the conversations, open windows and wind in our face as we cruised to Lake Attitash in his Z28 was a perfect remedy for healing my young broken and yearning heart. 8 Years later I would drive myself to the lake and meet and lead my contemporary lifeguard peers in pre-work swims, with our common goals of connecting, self improvement and winning the Cape Cod State Championships, and like Batt's 82 group the class 90 SBLG's pulled it off as well.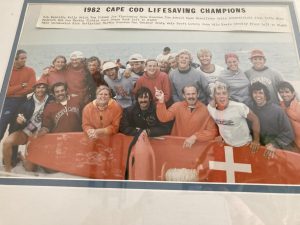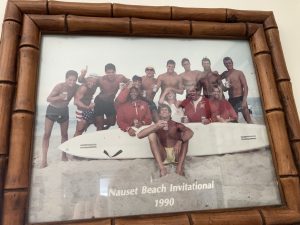 I have rich memories of the pasta feeds the Kid used to host before the Hampton and Cape comps. The carb loading, music, always music,
vino( 7-up for me), was the perfect recipe to build camaraderie, kinship and give the athletes that were a little burnt out on competing a reason to train and keep showing up. After all if it ain't fun, it ain't worth it.
Since my first head coaching position I have used Batt's model of breaking bread with my teams as a source team building and stiring up the good stuff.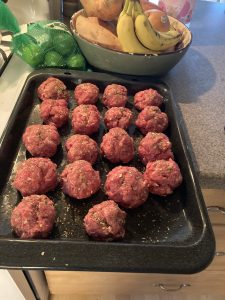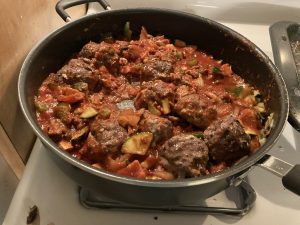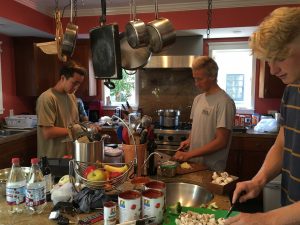 If I had many more pages to write I could list his individual and team accomplishments at Bridgewater, his success as a masters athlete and perhaps most importantly his wins on and off the water as a high school and club coach for more than three decades, but I don't. I will send the Hall of Fame link from the University when it becomes available.
But, if you really want to know this man's soulful greatness talk to his teammates, opponents and most importantly his students and then you will realize how significantly one man's example and effort can impact an individual, a team, a community and yes, the world. One person at a time.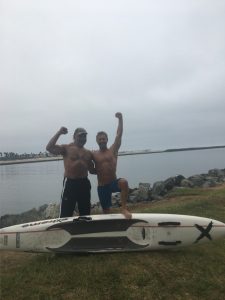 I love you Kid, thank you for the example and I am so glad Bridgewater got this right.
ps- the Kid's marital choice has added to his effectiveness as a human, further improved his well being, and has made his smile even brighter. Great choice Kid!
Team as Family For Ever,
Coach Spike D.